Austria on mediation mission as tension rises in eurozone
Comments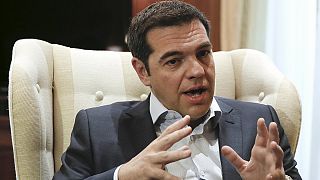 Tensions are rising in the eurozone and after a day of bitter recriminations between Greece and the EU Commission President , Austria's Chancellor Werner Faymann is to go to Athens to make a last-ditch effort to repair relations.
"I support European Commission President Jean-Claude Juncker fully to reach an agreement, and also to ask Greece to stick to conditions set. We need a longer-term plan which is also linked to these conditions but which means talking in terms of about five years – so that whoever wants to invest in Greece knows he is investing in a country that will still have the euro a year from now ," said the Austrian Chancellor.
On Tuesday, however, Greece's Prime Minister Alexis Tsipras was still refusing to accept austerity cuts in return for unlocking vital funds.
"Comrades, I believe that we are entering the final straight of the race. One could say that it is now that the real negotiations start and now the capabilities of the Greek government and its determination will be judged, its firm commitment to its goal, which is to find a fair solution," Tsipras told Syriza party lawmakers.
However Greek newspapers are more foreboding with headlines mentioning a "Spiral of Death" in reference to the crisis. Tomorrow (Thursday June 18) Eurogroup finance ministers meet in Luxembourg and if there is no bailout agreement, Greece could be making an exit from the eurozone.