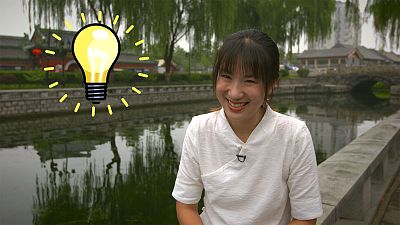 Who better to ask than a rickshaw driver to give us three top tips when visiting the Hutongs in Beijing?
"First: you have to take a walk around the lake area. There are so many nice views you can take some photos", says Xueyi Wang.
"Second, you can go to the little alleys, that we call "hutongs". You can go inside the "hutongs" and see how Beijing's locals live."
"And the third one is: do you see that street over there? along the Bridge? That's the central axis of Beijing. Because Beijing city is perfectly symmetrical if you walk along that street you see the Drum tower and the Bell tower which are landmarks in Beijing."