Spain looks to turn back the clock and end the siesta
Comments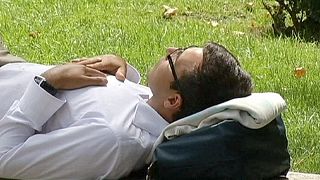 Spain's acting prime minister has unveiled plans to do-away with the siesta, the country's traditional afternoon nap time.
Mariano Rajoy wants to cut the the working day by two hours to bring the country into line with its European counterparts, in a move many see as a bid to win votes ahead of June's general election.
Speaking at People's Party meeting he said: "Rationalisation of working hours in Spanish companies and institutions is of primary importance. I will find a consensus to make sure the working day ends at 6pm every day."
Historically, the siesta allowed the country's largely agricultural workers to avoid the searing midday heat.
Rajoy also wants Spain to readopt Greenwich Mean Time (GMT) as it is currently one hour ahead of London, the same as eastern European countries such as the Czech Republic.