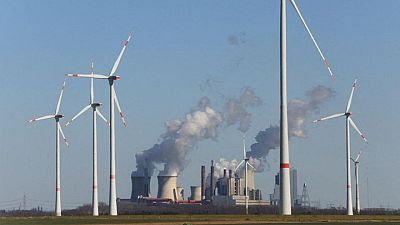 -
AMSTERDAM – The high cost of margin calls has driven participants from the European gas market, cutting liquidity and making it harder to determine a price, the head of German utility RWE's trading unit told an industry conference in Amsterdam on Wednesday.
"There's not sufficient liquidity in the market in order to absorb the right price signals, especially not in the next years to come," Andree Stracke, the head of RWE's trading subsidiary RWE Supply & Trading, said at the Flame Conference.
Gas prices spiked to previously unseen highs last winter because people holding long positions on exchanges could no longer afford the margin calls. Exchanges closed down positions, reducing volumes and liquidity, he added.
Wholesale and exchange-based commodity markets routinely require down payments from participants to cover potential liabilities from open positions in forward or futures contracts. The required down payments rise, prompting top-ups known as margin calls, when prices become unusually volatile.
As for gas prices, the current level of around 100 euros per megawatt hour on the benchmark Dutch TTF hub was "extremely high", Stracke said.
"I do not believe it's really sustainable for Europe, because industries can't afford it and people cannot afford it either," he added.
The current high prices also posed a problem for storing gas, Stracke warned.
"If you now have to put gas into storage, and you have a storage volume of 10 terawatt hours, that's 1 billion euros of working capital you have to put into storage," he said.
In the past, this was partly financed via commercial banks, but they were now reluctant to put more money into the energy business, and government funding might be needed, he added.
Germany, which has Europe's largest storage capacity, has signed off on a law to ensure underground caverns are 80% full by Oct. 1, when the winter season begins.
Filling that storage capacity alone would need 25 billion euros, Stracke said.
The European Commission this year also proposed legislation compelling gas storage operators to fill sites to at least 80% of capacity by Nov. 1.