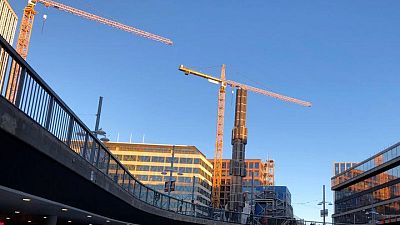 -
STOCKHOLM -Sweden's minority centre-left government pledged 35 billion crowns ($3.64 billion) in extra spending this year as it juggles the impact of the war in Ukraine, soaring post-pandemic inflation and an election looming in September.
The economy has bounced back quickly from the coronavirus pandemic and despite Russia's invasion of Ukraine, it is expected to remain relatively strong.
But the war has forced the government to subsidise energy and fuel prices and increase military spending, adding to the roughly 600-billion-crown bill so far for the effects of the COVID-19 crisis.
"The war has a direct impact on us," Finance Minister Mikael Damberg told reporters. "It affects companies…, when you fill up your car with fuel, when you do your shopping. It affects households."
With a tightly contested election on the horizon, the ruling Social Democrats are likely to outline further generous spending plans as they look to secure a third consecutive term in office.
The spring budget set aside 9.8 billion crowns to help Ukrainian refugees who have fled to Sweden and 8 billion for pandemic-related healthcare measures, including funding a fourth vaccine dose to cover the 10 million population.
Defence, where spending is set to rise to 2% of GDP, received an extra 2.8 billion crowns this year.
Pensioners were given a 4.2 billion crown boost and subsidies for electric cars another 3.9 billion.
The nationalist Sweden Democrats, the second biggest opposition party, criticised the lack of new money for the police, pointing to weekend rioting in several cities around Sweden.
"I talk a lot about external security…, but what happens within our borders is just as important," Sweden Democrat economy spokesman Oscar Sjostedt told reporters.
In parliament, which votes on the budget in June, recent finance bills have faced stiff opposition.
Prime Minister Magdalena Andersson resigned on her first day in the job in November after parliament rejected the autumn budget. She was later reinstated as Sweden's first female premier.
Damberg said most measures in the spring budget commanded broad parliamentary support.
At the start of April, the government forecast growth this year of 3.1%. Inflation was seen averaging 4.6% in 2022.