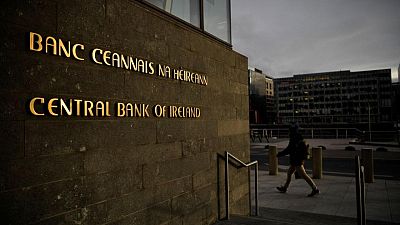 -
DUBLIN – Bank of Ireland has agreed a pay deal recommending performance-linked salary increases of 7.5% over the next two years, the lender said on Wednesday, its largest hike in more than a decade as inflation in its main markets continues to climb.
Ireland's largest bank by assets, which also has a smaller operation in the United Kingdom, said staff will be eligible to receive a pay award of 4% in 2022 and 3.5% in 2023, while entry level salaries will also be increased.
The salary increases will be backdated to the start of the year if the bank's 9,000 staff accept the deal by ballot.
Irish inflation hit a 20-year high of 5.5% in December and the central bank expects consumer price growth to average 4.5% this year before moderating to 2.4% next year. Data on Wednesday showed UK inflation also at 5.5%, its highest since 1992.
The Irish government imposed a cap on banking pay during the euro zone's costliest banking rescue more than a decade ago, including bans on all forms of variable pay and fringe benefits for even junior staff.
Lenders have complained that the restrictions impede them in attracting and retaining talent. Bank of Ireland, in which the government has cut its stake to just under 6%, said it will continue to press for the normalisation of pay.