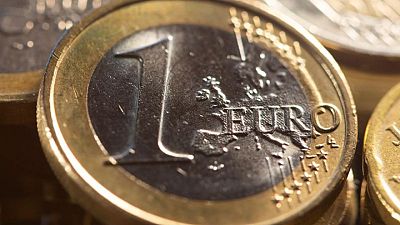 -
MILAN – Italian cost of funding climbed further, reaching the highest since May 2020 at an auction on Friday, as investors seek clues on how soon the European Central Bank might hike interest rates.
Rome sold the top planned amount of 7.75 billion euros ($8.87 billion) over three BTP bonds.
The Treasury sold 3 billion euros of a BTP maturing on December 15, 2024 at a 0.69% gross yield – a 21-month record – from 0.14% at the previous auction.
It also placed 3 billion euros of a BTP due on February 15, 2029 fetching a 1.52% gross yield – another 21-month peak – compared to 0.89% in mid-January.
A 20-year BTP due in March 2041 was sold for 1.75 billion euros at a 2.30% gross yield
($1 = 0.8740 euros)