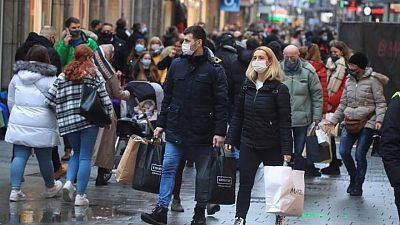 -
BRUSSELS – Euro zone producer prices rose in November more than expected, but on a monthly basis their increase slowed significantly from October, Eurostat's estimates released on Thursday showed.
The European Union's statistics office said prices at factory gates in the 19 countries sharing the euro rose 1.8% month-on-month for a 23.7% year-on-year surge.
Economists had forecast a 1.2% monthly rise and a 22.9% annual gain, according to a poll conducted by Reuters.
The rise in November on a monthly basis was however much lower than the 5.4% surge recorded in October, and also lower than the 2.7% increase in September.
On the year, price hikes kept accelerating in November, after they rose by 21.9% in October from exceptionally low levels one year earlier due to the impact of the coronavirus pandemic.
Energy prices were the main reason behind the increase in November, rising 3.5% on the month and rocketing 66.0% year-on-year.
Producer prices translate into higher prices for consumers. In November headline consumer inflation in the euro zone reached 4.9%, by far the highest level in the 25 years since the figure has been compiled, up from 4.1% a month earlier.
Preliminary estimates for consumer inflation in December will be released by Eurostat on Friday.