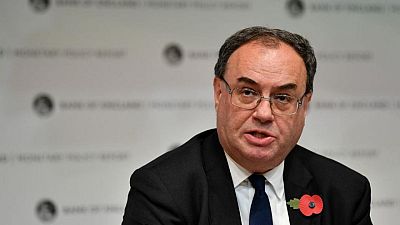 -
LONDON – The Bank of England's mandate requires it to prioritise price stability above other public policy goals, Governor Andrew Bailey said at a panel discussion on inequality on Tuesday.
"We don't have a dual mandate in the same way (as the U.S. Federal Reserve)," Bailey told the discussion among central bankers on diversity, inclusion and inequality.
"We have a single inflation or price stability mandate, which is interpreted as an inflation target. The precise language – and this is important because it is hierarchical – is price stability, and subject to that supporting other objectives of the government," he added.