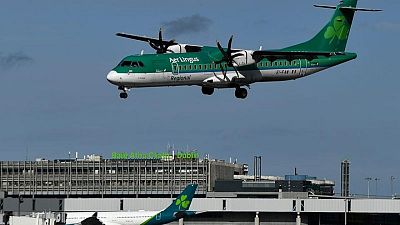 -
DUBLIN – Irish airline Aer Lingus is still in talks with the country's sovereign wealth fund about a possible additional loan to help it with the impact of COVID-19, the head of the agency that runs the fund said on Thursday.
The airline, which is part of the International Airlines Group alongside British Airways and Iberia, in June said it was in talks about a possible loan of a few hundred million euros in additional liquidity.
"We lent Aer Lingus 150 million (euros in 2020)… and we are in discussions with Aer Lingus to see if they would need any further assistance, which we may be able to help them with," Conor O'Kelly, head of the National Treasury Management Agency said of the Ireland Strategic Investment Fund's talks.