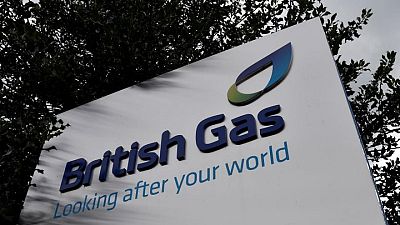 Copyright

Thomson Reuters 2021
-
By Susanna Twidale
LONDON – Centrica's British Gas has been appointed to take on the nearly 350,000 customers of small supplier People's Energy which ceased trading last week.
Four small British energy suppliers have collapsed over the past month amid soaring wholesale energy prices with speculation more could follow.
Customers' energy supply will continue as normal and they will be switched to British Gas from Sept. 19, Britain's energy regulator Ofgem said.
"Outstanding credit balances, including money owed to both existing and former domestic customers of People's Energy will also be honoured," Ofgem said in a statement.
Business Secretary Kwasi Kwarteng was due to hold more emergency talks with energy company bosses on Monday following a meeting on Saturday over the crisis currently gripping the industry.
Companies typically hedge their customer's needs many months in advance but smaller suppliers, with less capital, have struggled to keep pace with wholesale energy price rises. Benchmark British gas contracts have trebled this year.
"Centrica is in a robust financial position, and, as a responsible energy supplier built on a sustainable model, we are well hedged for the coming winter," Centrica CEO Chris O'Shea said in an emailed statement.
Centrica said it had taken on the customers of four failed companies so far this year.