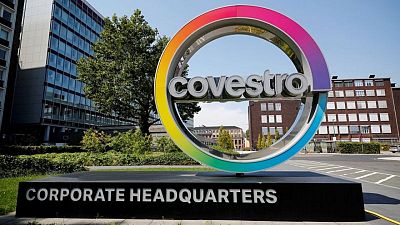 -
BERLIN – German chemicals maker Covestro hiked its full-year earnings forecast on Monday, citing an improved business outlook for the second half of the year.
It now sees its earnings before interest, tax, depreciation and amortisation (EBITDA) coming to 2.7 billion to 3.1 billion euros ($3.2-3.7 billion), up from a previous forecast for 2.2-2.7 billion on an improved margin outlook.
It stuck with a forecast for core volume growth of 10-15%, of which around 6 percentage points are related to its newly-acquired resins business.
The group is due to publish second-quarter financial results on Aug. 6.
($1 = 0.8422 euros)