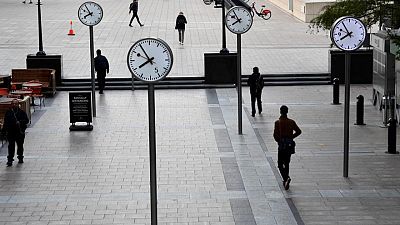 -
LONDON – British economic output per hour worked in the first quarter of 2021 was 0.9% higher than in the first three months of 2020, as furlough restrictions temporarily closed labour-intensive sectors such as hospitality and in-store retail.
Output per worker was 4.7% lower than a year earlier as workers who were on furlough were still counted, the Office for National Statistics said.
The figures were little revised from an initial flash productivity estimate published on May 18.