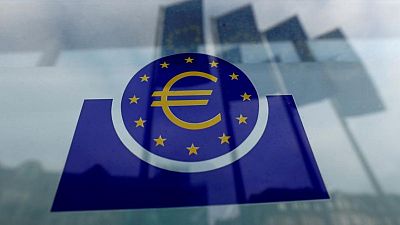 -
FRANKFURT – ECBPOLICYMAKERS TO HOLDRETREATJUNE 18-20 TO DISCUSSSTRATEGYREVIEW – SOURCES
ECBRETREATAIMSFORMAJORPROGRESS IN STRATEGYREVIEWBUT A CONCLUSIONS IS NOTCERTAIN – SOURCE
European Central Bank policymakers will hold a three-day retreat in Frankfurt next week, aiming to discuss and potentially resolve key issues related to the bank's strategy review, three sources familiar with the process said.
The review, started last year but suspended for much of 2020, will redefine the bank's inflation target and could define new roles for the ECB in fostering equality and fighting climate change.
The gathering, the first physical meeting of the 25-member Governing Council since before the pandemic, aims to make significant progress though its far from certain that the process would be concluded there, one of the sources added.
"President Lagarde intends to invite the members of the Governing Council to the ECB annual retreat, which could not have been held because of the Covid situation," an ECB spokesperson said. "The pandemic situation permitting, this retreat would take place in the second half of June."