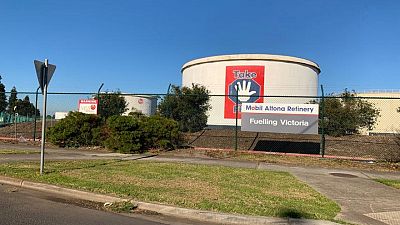 (Corrects day of week in first paragraph)
MELBOURNE (Reuters) – Exxon Mobil Corp on Thursday protested Australia's move to hit the oil and gas industry with a levy to cover the cost of removing facilities at an oil field off northwest Australia after a small firm that owned the project collapsed.
Exxon said it had proven that it could safely decommission facilities around the world and had the financial backing to do so and shouldn't have to help cover the costs of other companies unable to meet their obligations.
"Therefore, it was disappointing to see the federal government announce the introduction of an industry levy to pay for the decommissioning of the Laminaria-Corallina oil fields and associated infrastructure," Exxon said in its first public comments on the plan announced on May 12.
(This story refiles to correct day of week in first paragraph)
(Reporting by Sonali Paul; Editing by Tom Hogue)