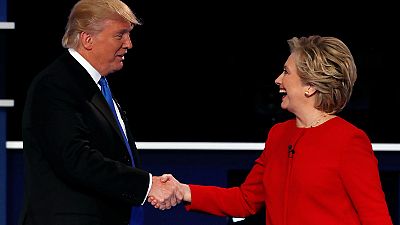 Hillary Clinton and Donald Trump have met for the first presidential debate.
The 90-minute TV broadcast was one of the most anticipated in US history as opinion polls released beforehand showed a very tight race between the two candidates.
After months of public comments, criticisms and allegations, Clinton and Trump met face to face – with business issues such as trade and taxes a prominent part of the debate. They also disagreed over how to remake the US economy.
In Business Line we assess how that clash went, and revisit the Federal Reserve meeting held just days before their encounter.