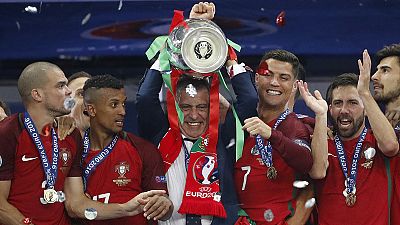 Portugal beat France in the Euro 2016 final in a game watched on TV by millions.
In this edition of Business Line we look at how the entire tournament went and, of course, how much money was spent and earned.
We check out how the teams, the players and the sponsors fared, as well as the economies of winners Portugal and runners-up France, the championship hosts.
With Business Editor Sasha Vakulina and Andy Robini from Euronews' Sports team.