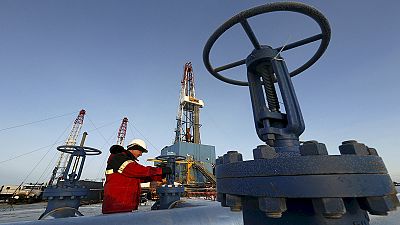 When oil prices stated falling in June 2014, the exporters group OPEC did not intervene but let things be to regain the dominant position in the global market, squeezing out the others, particularly shale producers.
To achieve that the OPEC countries have been pumping at their maximum, but then they started to feel the pain from falling revenues and met – along with major producer Russia – to consider an output freeze.
However things didn't go to plan.
In this edition of Business Line we look at that as well as Saudi Arabia's rumoured plans to diversify its economy.
And in our IT-dedicated segment, we'll see how in 2015 digital songs rocked the world of music! The charts are changing fast, as downloads slow and streaming shows record growth.
Did you know that in 19 countries income from digital now exceeds income from CD and vinyl? #GMR2016

—

IFPI

(@IFPI_org) 15 April 2016