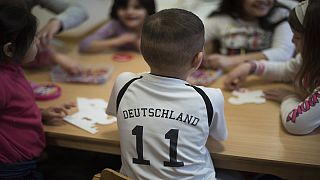 German Chancellor Angela Merkel says her party had a 'hard day' after the anti-immigrant party AfD made big gains in state elections, campaigning against letting more migrants in.
Together with its European neighbours, Germany has reinstated some border controls because of the flow of refugees, but the AfD party and its supporters want a tougher response.
In this edition we analyse not what Germany could do about migrants, but rather what migrants could do for the European Union's largest economy.
In our IT-dedicated segment we look at Russia. As you may remember from one of our previous reports, in September the competition regulator ruled against Google over anti-trust issues.
This week the Moscow Arbitration court rejected the company's appeal. Google's actions, says the Federal Anti-monopoly Service, prevented other producers' apps from being pre-installed on smartphones running Android.
The Court: Google violated antimonopoly legislation https://t.co/Ot4yc6qXfH

— The FAS Russia (@FAS_RF) 14 marzo 2016