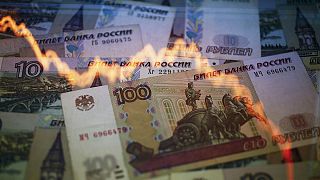 The World Bank has slashed its forecast for oil prices, saying the cost of a barrel of crude will stay near the current lows for the rest of 2016.
That means countries, such as Russia, that are dependent on earnings from oil sales are having to revise their economic growth targets.
Russia's economic prosperity is heavily dependent on the price of oil. In Business Line we focus on how its citizens are coping and look at what has happened to oil prices and Russia's economy over the last 15 years.
And in our IT segment the question for Twitter is where is the company going after the latest round of executive departures?