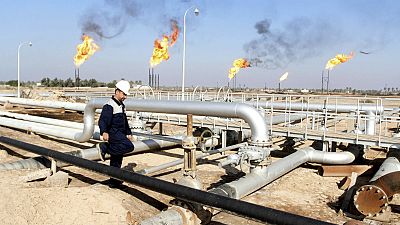 When US investment bank Goldman Sachs said last year that oil could fall as low as US$20 per barrel, no one really took it seriously, rather as the most pessimistic scenario.
It was too hard to believe it really might happen. Well, now it's hard to believe it was just a year and a half ago that oil was trading at 114 dollars.
Since the start of 2016 – so for just around two weeks – oil prices have fallen by about 15%.
With this fall, on the one hand it's necessary to update the price forecast, but on the other hand – how could it be done amid this volatility?
The market is also waiting for Iran to return. We'll see if the other countries will be happy to see Tehran back.
Maybe they could "swipe" right or left to show their feelings, just like people do on Tinder
In our IT-dedicated segment we'll see how you can find romance on the popular mobile app for online dating.
Owner Match Group recently landed on the stock market and, needless to say, it was a "match" with investors.