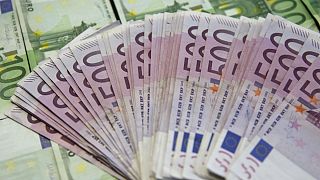 Can money buy happiness?
Princeton University economist Angus Deaton won the Nobel Prize in economics for his analysis of consumption, poverty, and welfare.
He's been examining how we spend and save, how we distribute spending among different goods and how to measure poverty and welfare in general.
In other words – he's been studying what we know, what we do and what matters to all of us in our everyday lives.
In this edition of Business Line we take a closer look at his works trying to analyse ourselves and answer an age-old question: can money buy happiness?
Talking about consumption, our IT-dedicated segment is focused on Facebook's efforts to revolutionise shopping through smartphones.
While mobile purchases still represent a small share of overall retail sales, Menlo Park's new "Shopping" feed, "Shop" sections and ads will make sure people are not only connected to friends, but also brands.