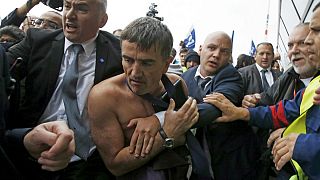 The Air France crisis – graphically illustrated by physical assaults on two directors apparently by staff members angry over restructuring plans – was one of the hottest trending topics on Twitter.
Ironically enough, the social network too has been dealing with its share of problems lately. Investors are worried about slowing growth in new active users.
Our IT-dedicated segment this week focuses on the man chosen to solve this problem: the new CEO is none other than co-founder Jack Dorsey, better known as @Jack.