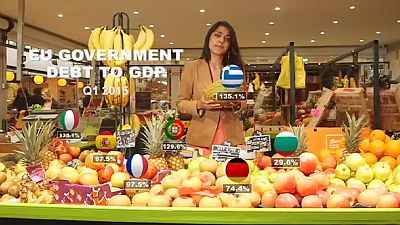 Debt sustainability has become a critical issue for both governments and international investors during the past half-decade of financial crisis. As all countries need to borrow to run their economies it is of vital concern to bailed-out EU nations like Greece and Portugal.
The more unsustainable their debt is the more difficult it is for them to borrow, stimulate growth and exit their bailout programmes. In this edition of Real Economy Maithreyi Seetharaman takes us through the nuts and bolts of debt sustainability and finds how and why some countries score better than others.
The programme examines the contrasting fortunes of two EU economies – Latvia and Portugal. Maithreyi also gets expert insight from economist Sony Kapoor.
Click on the video above to watch the story