EU and Italy in standoff over budget
Comments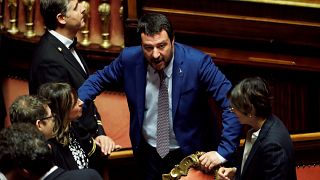 Representatives from the European institutions have reacted to the challenge sent by the Italian government by sticking to its big-spending budget plan.
The letter sent by the Italian government to the European Commission does not change either the economic growth forecasts of 1.5% or the objective of the 2.4% deficit that Brussels does not want.
A European Commission spokesperson confirmed that they have received the "revised" budgetary plan from Italy and will give their analysis on the 21st of November.
They should decide whether to begin disciplinary measures against the Rome government. Italy could face possible fines.