Eurozone approves bailout payment to Greece
Comments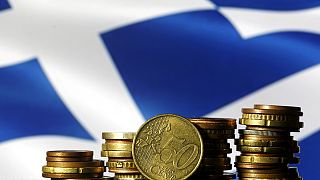 Eurozone finance ministers say Greece will be able to receive 2.8 billion euros in bailout loans after deciding that Athens had progressed sufficiently with an agree reform programme.
The payment will be made in two installments, ministers said after meeting on Monday in Luxembourg.
They said Greece had done enough on reforming the energy sector and pensions, as well as planned privatisation of state assets.
Pierre Moscovici, EU economic affairs commissioner, said that "all remaining milestones have been completed."
If Greece had met those demands by the end of the month and the payment of the 2.8 billion could have been in jeopardy.
But there is still disagreement amongst the major creditors on the best path for Athens.
The IMF insists that some debt relief needs to be granted to the country as its debt levels are not sustainable.
Many EU countries, led by Germany, have been unwilling to cede to that demand, fearing a voter backlash.