The Brief from Brussels: Greece looms large over EU once more
Comments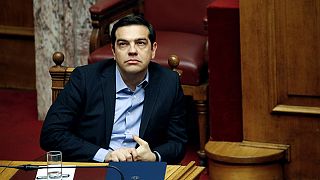 The Brief is euronews' daily show rounding up all the top stories that are making headlines in the de facto political capital of Europe.
In this episode: Greek's public debt is back up for discussion amongst eurozone officials; the former first minister of Scotland has a stark warning for British PM David Cameron, and Austria's chancellor steps down.
Click on the video above to watch Tuesday's edition.