At a recent dinner party, the host asked "Tell us about your latest dates.
At a recent dinner party, the host asked: "Tell us about your latest dates." I prepared myself for some deplorable Tinder stories, but instead, was surprised to hear how one guest had been invited to go "floating". He explained that his date took him to a "sensory deprivation" experience in LA called Float Lab, where he lay, effortlessly suspended from gravity for two hours, enclosed in a sound free, light free chamber as his body floated in 1000 lbs (454 kgs) of saltwater. The goal? With no distractions, he was free to explore his mind, unencumbered.
Being the adventurous human that I am, the next day I called to make an appointment. I learned that the tanks are hygienic, clean, safe and affordable. "Yes, yes", I intoned as the booker listed technical facts. "But what can I expect to experience?" A moment of silence from the other end of the line was finally broken by: "Expectations only lead to disappointment, come in just as you are."
Frustrated by this deflection, I headed off to my appointment solo. Unsure what to expect, I didn't want to chance it with a date. I was told by the charming operator that once the timer started I was to enter a private room where I would shower before proceeding into a 5ft wide, 8ft long and 7ft high float chamber. Freezing, and half paranoid there were cameras recording my movements (there aren't, obviously), I tiptoed into the float tank and slowly closed the giant door until it clicked.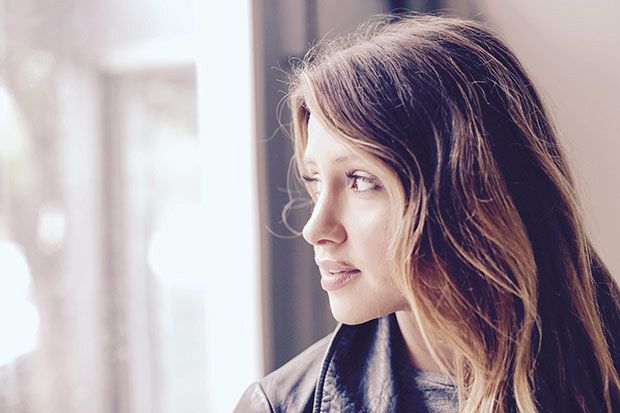 In complete silence, and absolute darkness I lay my body down and floated face up, staring up towards where the roof must have been. It was like nothing I had ever experienced so I imagined it like space. Then, as if there were a reset button that could be pushed in the brain, my mind finally went silent.
After adapting to this strange sensation, which lasted about 4 minutes into the 2-hour session, I felt a deep, soulful relaxation. E-mails, texts, friend drama, commitments were left behind in a world I had left. I was in a womblike state, I couldn't even deal with those stresses if I wanted to. For me, the isolation was liberating. Finally, I had uninterrupted time to my self, a true luxury in an age where distraction is rampant, thoughts are endless and privacy is rare. In a playful way, I explored my senses. I moved my body to each side of the chamber trying to get used to weightlessness. I listened to the deafening sound of my own breathing. Apparently, some people sleep in the tank, but I'm too neurotic for that. I remained for an hour and 45 minutes – Try sitting still with your eyes closed for a minute and you'll realise how long this is. When finished, I felt inexplicably heavy and light at the same time, also, very tired.
The effects of floating are different for everyone. Some benefits include stress/anxiety reduction, improved sleeping patterns, normalised blood pressure, enhanced concentration, creativity, pain relief, and jet lag recovery. After the feeling of tiredness wore off I decided I wasn't actually tired, I was just relaxed, which was foreign to me. I decided floating is like a massage but for the brain, a luxury to indulge in more often!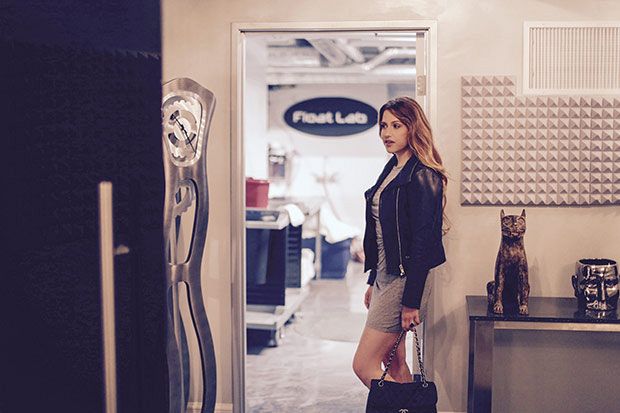 Lauren Fleishman is a television screenwriter based in LA and a freelance "Streetscaper" working for The Futures Company. Fascinated by e-commerce, pop culture and consumer trends, Lauren founded L.A.F. Creative, a place to showcase her vision and identify upcoming products, companies and trends to create marketable commercial content for brands. In the past, Lauren has worked for the hit television show Grey's Anatomy and on projects for clients such as ABC/Disney, Coca-Cola, and Unilever.