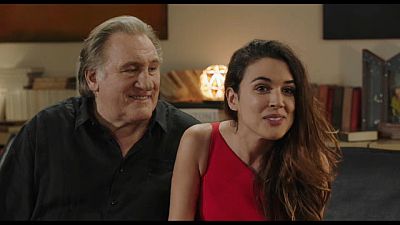 "Amoureux de ma femme" or "the lovers of my wife" is a new adaptation by famed French actor Daniel Auteuil of Florian Zeller's play where the thoughts of the characters are revealed in theatrical asides.
Starring San drine Kiberlain, Adriana Ugarte and the equally famous French actor Gérard Depardieu, Auteuil's film examines the emotional tangles created by the feelings of love, desire and jealousy.
"It is good to have fantaisies, the right to dream is essential in a couple, especially after a few years together. I mean, love does not disapear. Maybe it fades, it changes or it is a bit asleep," said Auteuil of the fourth film he has directed.
Auteuil chose to cast his old friend Depardieu who lives with and loves the young and beautiful Adriana Ugarte, the Spanish actress who played the part of Julieta for Pedro Almodovar.