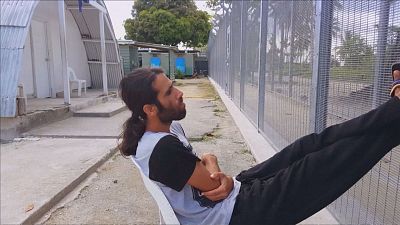 A movie secretly filmed on a smartphone from inside an Australian-run detention centre for asylum seekers who want live in the country has premiered at the London Film festival.
It highlights the plight of thousands of "forgotten" refugees who have been marooned for years on a remote South Pacific island.
Chauka, Please Tell Us the Time screening in the documentary competition at #LFFpic.twitter.com/EDNpVDuuL0

—

BFI

(@BFI) September 24, 2017
Arash Kamali Sarvestani directed "Chauka",
"We want to make it poetic, we wanted to give the space to the audience to think. If you don't make it in a poetic way you can't give this chance for the audience to think more about the movie."
Nearly 2,000 men, women and children are held on islands in Papua New Guinea. Many have been held for four years in conditions widely criticised by the United Nations and rights groups.
The director of the BFI London Film Festival, Clare Stewart praised the intimate nature of the film,
"We are used to news headlines, we read these stories all the time, but the absolute impact of something that is so profoundly close and very real and experienced by the person who is doing the filming, I think makes it much more resonant and much more powerful."