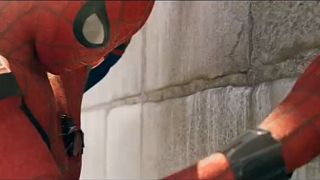 Long before the world wide web Marvel superhero Spiderman was enchanting fans worldwide and snaring bad guys in the cause of justice.
But despite many attempts to bring him to the silver screen many felt the treatments didn't do Spidey justice, so Marvel have teamed up with rivals Sony studios for a reboot.
"I've realized the responsibility of being a role model for young kids everywhere. Tobey Maguire was a good one for me while I was a kid so I definitely live by my 'With great power comes great responsibility' motto," said British actor Tom Holland, who is taking over the role.
Of course Spiderman co-creator Stan Lee was at the premiere, and with a 175 million dollar budget the studios will be hoping they have got it right this time and have succeeded in planting a magic money tree that will see sequels galore.