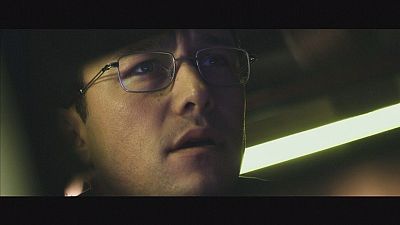 Superman joined the hordes of zombies, Storm Troopers and Star Fleet officers in San Diego for Comic-Con International. The four-day event features a range of activities hosted by studios and TV networks for more than 100,000 participating comic book, film and TV fans.
They get exclusive glimpses at upcoming entertainment releases and other surprises. Stirring interest this year is 'Snowden', the new Oliver Stone film. Written by Stone and Kieran Fitzgerald and based on recent books about the whistleblower Edward Snowden. It stars Zachary Quinto and Joseph Gordon-Levitt. The film explores modern-day surveillance in all its forms.
"Yes, there's the NSA and that's what Snowden was talking about, but what about what's going on with Google?" asks Gordon-Levitt. "What about what's going on with Facebook? On the panel we just had, someone asked Oliver Stone a question about Pokemon Go and Oliver had a really pertinent thing to say, he's like, that programme is tracking you everywhere you go and that information is not just disappearing into the ether, that information is catalogued and then sold."
The film follows Snowden, a computer professional who leaked classified information from the National Security Agency (NSA) to The Guardian newspaper in 2013, while also dealing with his relationship with girlfriend Lindsay Mills (Shailene Woodley).
"Snowden" is scheduled for release in North America on September 16.