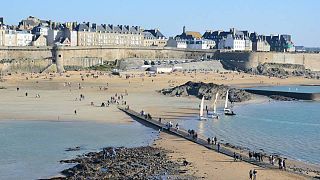 Anthony Doerr is an American writer who won a Pulitzer in 2015 for his novel 'All the Light We Cannot See'. The plot takes place in Saint-Malo and recounts a love story involving a blind French girl and a young German soldier whose talents are employed by the Nazis for their youth education programs and the hunt for French Resistance fighters during the occupation.
In short chapters, Doerr's book paints a vivid picture of life in a WWII resistance town, one which was largely destroyed by Allied bombs in 1944.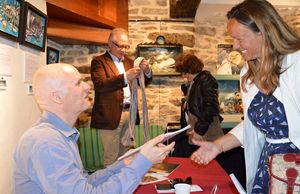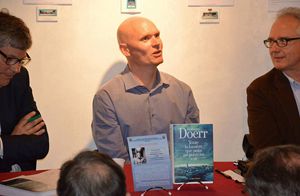 Critics lauded Doerr's writing for its rich imagery and the sense of emotional detail. In February 2015 when the book had spent 38 weeks on the New York Times Best Seller list for hardcover fiction – an incredible succes for a writer who had been anything but a household name – Doerr wanted to present his acclaimed book in Saint-Malo, the town that inspired the tale. He presented it at the International House of Writers and Poets during the 'Etonnants Voyageurs' Festival, an international book and film event started in 1990. Each year, around 200 writers from around the world gather in Saint-Malo for three days.
Years ago, Doerr had two ideas for his new book. Firstly, the importance of communication, the light we literally cannot see on the electromagnetic spectrum, namely radio waves. It's an allusion to the idea that waves can be transformed into words, into ideas and finally into acts.
Doerr's second idea was to try to get into the mind of a young soldier fighting for the Nazis – or any other relentless, uncompromising and ultimately evil cause – terrain that history books and fiction writers alike rarely venture into.
Wanting to avoid black-and-white thinking in order to construct a more complex story, Doerr later set his novel in Saint-Malo, a place once torn apart by the fight for and against Nazi ideology, and the place that had inspired him personally. Jumping between countries, points of view and emotional states, Doerr's writing weaves a tale of two human beings taking two different roads but ending up in the same place.
All the Light We Cannot See is now available in bookstores.
Etonnants Voyageurs Festival, Saint-Malo, 2015