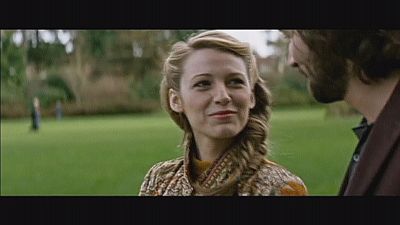 In 'The Age of Adaline', Blake Lively plays a young woman who has miraculously remained a youthful 29 years of age for nearly eight decades following a freak car crash.
Michiel Huisman plays her love interest: "We see her journey through decades and we realise that, actually, although you would think that never aging anymore is a great thing, it turns out to be a bit of a curse because it means that she'll also live a lonely life," he says.
"She'll outlive every love she has ever had, including the main love of her life, her daughter," says Blake Lively. "I can't think of anything more tragic than that. It would be scary to welcome love into your life when all love really translates to is loss when they move on and you are trapped in time."
Though the prospect of eternal life might seem appealing, it's a lonely existence, where Adaline is forced to live on the run, changing identity every decade.
"I wouldn't want this to happen to me. I wouldn't want to be frozen because what's so important, the reason I am so happy where I am right now today in my life, is because of the people around me. Because of my family, my loved ones, and so if I was frozen, yeah I could choose today, but then they would change, you know," says Lively.
Co-starring Ellen Burstyn, Kathy Baker and Harrison Ford, who offers his best performance in two decades according to one critic, 'The Age of Adaline' has been described as lacking in subtleties but as having"just enough pixie dust that it ought to find a fan base among romantic types":http://www.theguardian.com/film/2015/apr/22/age-of-adaline-review-blake-lively-harrison-ford.
It's on worldwide release from now.