Vodacom posts 19% half-year profit rise a year after share scheme hit
Comments
By Reuters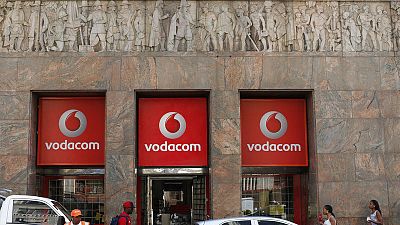 -
JOHANNESBURG (Reuters) – South African mobile operator Vodacom <VODJ.J> on Monday reported an 18.9% rise in half-year profits, partly reflecting the absence of one-off costs related to a share scheme offered to black investors.
After initially rising, Vodacom's shares fell over 2% despite the improved result, with revenue flat in South Africa and growth in overall group service revenue slowing.
"Our international portfolio remains a star performer, growing service revenue by 15.5% in a period characterised by macro and political stability and high demand for data," CEO Shameel Joosub said in a statement.
A stagnant economy at home has left many South African firms, Vodacom included, relying on businesses elsewhere to bolster earnings.
Even with a turnaround in the second quarter, Vodacom said service revenue in South Africa rose just 0.3% for the six months to Sept. 30 while its overall group service revenue rose 4.2% versus 6.1% a year earlier.
Headline earnings per share (HEPS), the main profit measure in South Africa, rose to 460 from 387 cents a year earlier.
The company, majority owned by Britain's Vodafone <VOD.L>, has been trying to raise data usage by cutting prices, and diversify its revenue by offering other services such as insurance and on-demand video, steps it said were paying off.
Vodacom now reaches a combined 115 million customers group-wide, with Safaricom, Kenya's largest mobile operator which Vodacom partly owns, alone adding 2.7 million customers.
Safaricom runs the popular mobile financial services platform M-Pesa which provided a boost in the first half of the year.
Vodacom and Safaricom are planning to expand M-Pesa internationally after acquiring the intellectual property rights for it from Vodafone, a move that will also save both money on royalty fees.
The company's mid-year earnings last year were hit by 1.5 billion rand in costs related to a black economic empowerment transaction.
(Reporting by Emma Rumney; editing by Clarence Fernandez and Jason Neely)