Italy's economy minister hits at a 2.2% budget deficit target for next year
Comments
By Reuters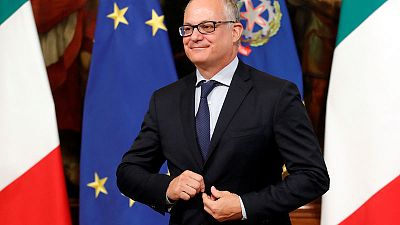 -
MILAN (Reuters) – Italy's economy minister hinted on Sunday that Rome would set a budget deficit around 2.2% of its gross domestic product next year.
Roberto Gualtieri said in an interview with RAI state TV that 2020 deficit would be "a wise midway between 2.04% and 2.4%".
He made reference to last year, when the previous government originally set a 2019 deficit target of 2.4%, only to reduce it to 2.04% after an increase in yields on Italian bonds and a tussle with the European Commission.
(Reporting by Gavin Jones, writing by Giulio Piovaccari)