Wacker Chemie takes 25% in British battery materials maker
Comments
By Reuters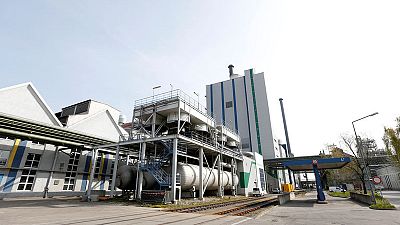 -
FRANKFURT (Reuters) – German speciality chemicals maker Wacker Chemie <WCHG.DE> on Thursday said it had bought a quarter in British battery materials maker Nexeon Ltd.
No financial details were disclosed.
Nexeon makes silicon-based anode materials that improve the performance of lithium-ion batteries, Wacker Chemie said, adding the investment would intensify "its research activities on silicon-based materials for high-performance batteries".
Anodes for standard lithium-ion batteries are currently made from graphite materials, with suppliers including SGL Carbon <SGCG.DE>, but researchers are working on alternatives based on cheaper silicon.
UBS analysts said last year that Umicore <UMI.BR> has been among the companies working on silicon anodes.
The anode forms the battery's positive pole which absorbs lithium ions during charging.
(Reporting by Christoph Steitz and Ludwig Burger; Editing by Thomas Seythal)