French PM predicts budget deficit at 3.2 percent of GDP in 2019 - Les Echos
Comments
By Reuters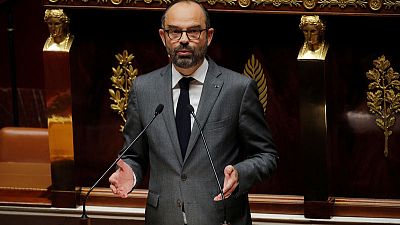 PARIS (Reuters) – France's budget deficit is likely to overshoot the European Union's limit of 3 percent of GDP next year and stand at around 3.2 percent, Prime Minister Edouard Philippe told Les Echos newspaper in an interview.
France is expected to breach the deficit ceiling after President Emmanuel Macron made concessions to anti-government protesters earlier this month, blowing a 10 billion euro (£8.97 billion) hole in the budget.
"Our goal is to keep our promises at a maximum (…) This should allow (the government) to contain the deficit at around 3.2 percent in 2019," Philippe was quoted as saying.
(Reporting by Matthias Blamont; Editing by Catherine Evans)