Quick Deutsche Bank merger with Commerzbank met with scepticism
Comments
By Reuters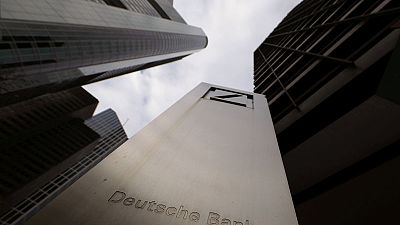 -
FRANKFURT (Reuters) – A major union and shareholders voiced scepticism on Thursday about speculation of a merger between Germany's two largest banks.
Talk of a possible merger between Deutsche Bank <DBKGn.DE> and Commerzbank <CBKG.DE> has picked up pace recently as both lenders undergo overhauls.
But Jan Duscheck, head of German union Verdi's banking division, said he does not "assume at the moment that a merger of the two banks will be seriously considered in the foreseeable future."
"The task now is to sharpen the business models in both banks and implement their strategic plans," said Duscheck, who also sits on Deutsche Bank's supervisory board.
Talk of a merger is "complete nonsense", said another person with knowledge of the thinking of a major shareholder, speaking on condition of anonymity.
Klaus Nieding of the shareholder lobby group DSW said "What's the point?"
"Just because two lame people get together doesn't make them marathon winners," he said.
Spokesmen for the two banks declined to comment on the merger speculation.
(Reporting by Tom Sims; editing by Thomas Seythal; editing by David Evans)