UK watchdog says auditors fail to test company statements on viability, bonuses
Comments
By Reuters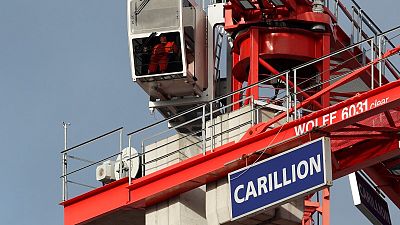 -
By Huw Jones
LONDON (Reuters) – Tougher rules may be needed because top auditors are failing to challenge statements by companies about their financial health and bonuses that are used by investors to make decisions, Britain's audit regulator said on Thursday.
The Financial Reporting Council (FRC) review is likely to add to a perception that auditors are too cosy with customers and reinforce calls from lawmakers to shake-up the sector after company collapses at construction company Carillion and retailer BHS. It could also bolster the FRC's case for greater powers.
The watchdog looked at how Deloitte, PwC, KPMG, EY, BDO and Grant Thornton checked annual reports for year ended December 2017 at 30 listed companies.
The first detailed review of its kind focused on "other information", such as assessments by companies of whether they are solvent, prospects for staying in business, and how bonuses are awarded.
They are closely scrutinised by investors and have become more voluminous than the financial information itself, the FRC said. Auditors must check if the statements are consistent with their knowledge of the company and what the numbers say.
Checks on this "front end" of company reports do not consistently meet requirements for auditors that were revised two years ago, the FRC said.
"The FRC will review the requirements on auditors in this area in auditing standards … to see what changes are necessary to help improve the work carried out," said Mike Suffield, the FRC's acting executive director for audit.
Only one of the six audit firms provides explicit guidance on how to record an audit team's work on checking other information, the FRC said.
There was no evidence that boards at five of the 30 companies had performed an explicit assessment to support their view on viability.
In one case of a FTSE 100 company, the audit team obtained the prior year's viability assessment, but did not consider the appropriateness of one not being prepared for the current year, the FRC said.
It found deficiencies in how auditors corroborated performance against a bonus, and instances where auditors had not checked the accuracy of share prices used to base share awards, or the accuracy of the award granted.
PwC, Deloitte, EY and KPMG dominate auditing and the Competition and Markets Authority is due to publish recommendations this month that could include market share caps and a ban on an accounting firm selling services to a company whose books it checks.
A review of the FRC's powers is also due this month after lawmakers said the watchdog was "too timid" in handling fallout from Carillion's collapse.
(Reporting by Huw Jones; Editing by Mark Potter)