Employee rights group says Wells Fargo declined planned meeting
Comments
By Reuters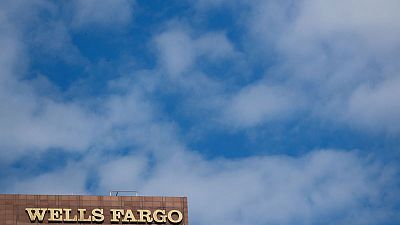 -
By Imani Moise
(Reuters) – A union-backed bank employee rights group is complaining after Wells Fargo & Co <WFC.N> declined to meet with members last week, according to a letter sent to Chief Executive Tim Sloan viewed exclusively by Reuters.
Members of the group, Committee for Better Banks (CBB), were scheduled to meet with Wells Fargo representatives on Wednesday, but the meeting was cancelled after the two sides could not agree on terms. The company said CBB members who were not Wells Fargo employees would not be allowed to attend.
Wells Fargo is not unionized. CBB-backed whistleblowers helped reveal the sales practice scandal in 2016 that resulted in hefty fines and penalties for the bank.
Nick Wiener, a CBB organizer, said the group was clear about its intention to bring CBB organizers to the meeting from the outset, and that the group had received a verbal green light from a representative of Wells Fargo management.
Wells Fargo said it only committed to an internal meeting with team members who happened to be a part of CBB.
"We value opportunities to engage and meet with our team members," said Wells Fargo spokesman Mark Folk. "We were disappointed that the meeting did not occur, and we remain available to meet with the team members in the future."
CBB said it is critical to have non-Wells Fargo CBB members present so that employees could voice their opinions without fear of retaliation.
"Given Wells Fargo's track record of firing and blackballing employees who spoke out against the unethical and fraudulent banking practices they were pressured to perform, it's simply unacceptable that your team is placing restrictions on who should attend a meeting," said the letter, which was sent on Wednesday and signed by Christopher Shelton, president of Communications Workers of America, which supports CBB.
The bank has taken several steps aimed at rebuilding the trust of employees, customers and investors, including eliminating product sales goals for retail workers, raising wages, and hiring back nearly 2,000 employees who quit or were fired. Sloan has also been hosting town halls to hear employee concerns.
The effort comes as the bank faces investor pressure to cut costs.
Wells Fargo, the largest bank employer in the United States with roughly 265,000 employees as of October, recently announced plans to reduce its workforce by 5 percent to 10 percent.
(Reporting by Imani Moise, additional reporting by Ross Kerber; editing by Bill Berkrot)