Glencore's Singapore head of oil becomes LNG boss as Mark Catton retires
Comments
By Reuters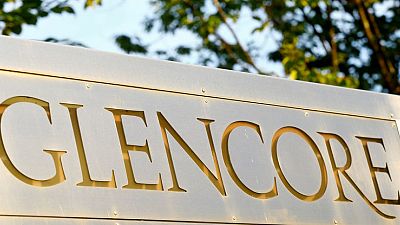 -
By Julia Payne and Sabina Zawadzki
LONDON (Reuters) – Glencore's head of oil in Singapore Chin Thean Quek has become the new director of the company's liquefied natural gas (LNG) division after veteran Mark Catton retired at the end of October, sources familiar with the matter said.
The move comes as the commodities trader and miner shakes up its leadership, making way for a younger generation. Another long-time employee, head of copper marketing Telis Mistakidis, is retiring this year and chief executive Ivan Glasenberg said he wants to retire by the time he is 65.
Maxim Kolupaev was formally made head of crude oil a few months ago under global head of oil and gas Alex Beard. Kolupaev took the position after former crude oil head Louis Alvarez retired in 2015.
Glencore is one of the world's biggest oil traders with volumes of around 4.6 million barrels per day, according to its 2018 first half results.
Catton was at Glencore for nearly 30 years and headed up the company's Singapore operations for 18 years. In 2015, he moved back to London to revamp the company's LNG business.
Chin Thean Quek, an ex-Goldman Sachs and BP trader, took over from Catton in Singapore and has added LNG to his responsibilities.
Nathan Arentz from the gas trading division will be leading the LNG trading team out of London.
A spokesman for Glencore confirmed the moves.
Major global trading firms like Glencore's rivals Vitol, Gunvor and Trafigura have dived into the LNG market where they see new opportunities for spot trade and in the fastest growing consumers like China, India and Pakistan.
Glencore first entered the LNG market in 2013 when it poached Morgan Stanley's team that progressively left.
Catton rebuilt the team, including by bringing in two LNG traders from Noble Group in 2016.
LNG is part of Glencore's energy portfolio, but represents a fraction of its overall business. The company does not disclose its traded LNG volumes.
(Reporting By Julia Payne and Sabina Zawadzki; additional reporting by Dmitry Zhdannikov; editing by David Evans)