Bank of England says all banks pass stress test to withstand any disorderly Brexit
Comments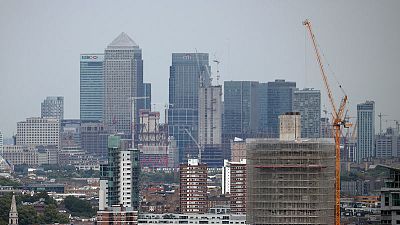 -
By David Milliken and Huw Jones
LONDON, (Reuters) – The Bank of England said all seven banks and building societies have passed this year's stress test to demonstrate their ability to withstand any disorderly Brexit next March without having to curb lending.
The BoE's Financial Policy Committee said that it has reviewed a scenario whereby Britain crashes out of the European Union in four months' time with no deal or transition period.
"Based on a comparison of this scenario with the stress test, the FPC judges that the UK banking system is strong enough to continue to serve UK households and businesses even in the event of a disorderly Brexit," the FPC said in its twice-yearly Financial Stability Report on Wednesday.
"No bank needs to strengthen its capital position as a result of the stress test."
Parliament is due to vote on Dec. 11 on Britain's divorce settlement and transition deal with the EU, but it is unclear if it will be approved, raising the prospect of a no-deal Brexit.
HSBC, Barclays, Lloyds, Santander UK, Royal Bank of Scotland, Nationwide Building Society and Standard Chartered all ended the test with capital buffers above their bespoke pass marks, the FPC said.
The test assumed deep, theoretical domestic and global economic crashes happening at the same time, along with potentially hefty costs for misconduct.
All seven passed even when the full impact of a new accounting rule on provisioning for souring loans, was factored in, the FPC said, though so-called contingent capital had to be written down at Barclays and Lloyds.
The test showed the banks taking a collective loss of 170 billion pounds of trading and credit losses, but still having high enough capital buffers to maintain lending.
The BoE said its stress test was tougher on banks than the disorderly Brexit scenario.
The lenders have a trillion pounds of so-called liquid assets, such as bonds and other instruments that can easily be sold at short notice to raise cash, and the lenders could survive disruption lasting three months to their wholesale funding markets, the BoE said.
"They can now withstand many months without access to foreign exchange markets," the BoE said, adding that the central bank itself is able to lend in all major currencies.
The Bank said it was maintaining the so-called countercyclical capital buffer rate at 1 percent, but that it "stands ready to move the UK CCyB rate, an add-on capital requirement to help minimise overheating in credit markets, in either direction as the risk environment evolves".
"If an economic stress were to materialise, the FPC is prepared to cut the UK CCyB rate, as it did in July 2016."
A cut would allow lenders to absorb 11 billion pounds in losses from any market shock and avoid crimping lending. Bringing the CCyB down to zero would release 250 billion pounds, the BoE said
The BoE welcomed a statement from the EU to allow clearing houses in London to continue serving EU customers if there is a disorderly Brexit next March.
However, without greater clarity on the scope, conditions and timing of the action, clearing houses would have to serve notice on their EU customers in coming days to move their derivatives positions to the bloc, a process that takes about three months, the FPC said.
(Reporting by Huw Jones and David Milliken; uk.economics@reuters.com; +44 20 7542 5109)
euronews provides breaking news articles from reuters as a service to its readers, but does not edit the articles it publishes. Articles appear on euronews.com for a limited time.