EU migrants are good for German economy; more needed - DIW institute
Comments
By Reuters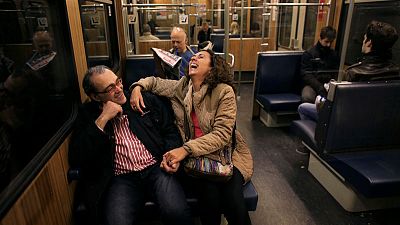 BERLIN (Reuters) – Germany should step up efforts to attract more citizens from other EU states, five million of whom have boosted the country's economy by an average of 0.2 percent per year since 2011, the DIW economic institute said on Wednesday.
Most arrivals have been young, well qualified and active in the labour market, where they have filled many vacant positions and boosted consumer demand, it said in a study.
Migration of citizens from other EU states peaked in 2015, when the boost to German GDP was 0.3 percent. "Without it, GDP would have expanded by just 1.2 percent," said Marius Clemens, one of the authors of the study.
The DIW said that, given its ageing population and shortages of skilled labourers, Germany should make efforts to attract more EU migrants, particularly since they might be drawn instead to other European economies that were now expanding too.
Germany needed more pragmatic processes to recognise career qualifications of migrants from EU countries and elsewhere, and create a more welcoming environment.
More EU nationals moved to Germany between 2011 and 2016 than migrants and refugees from outside the bloc, whose arrival in record numbers has opened a bitter political divide.
Far-right groups in Germany argue that migrants are tapping into its generous social benefits without contributing to its economy.
In August, Labour Office data showed increasing numbers of non-EU migrants were also finding jobs in Germany, where unemployment has fallen to a series of record lows.
(Reporting by Reinhard Becker; Writing by Andrea Shalal; editing by John Stonestreet)