Landmark pensions ruling may cost Lloyds Banking Group $192 million
Comments
By Reuters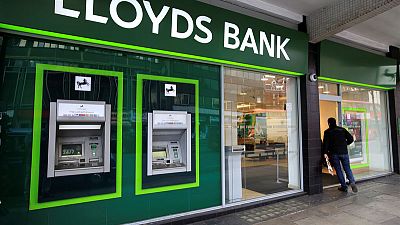 -
By Emma Rumney
LONDON (Reuters) – Lloyds Banking Group <LLOY.L> must amend its pension schemes to equalise benefits for men and women following a court ruling that could cost the bank up to 150 million pounds ($191.97 million) and affect thousands of other companies.
In a case closely watched by the government, Judge Paul Morgan ruled that Lloyds' pension trustee had a duty to amend the schemes to equalise treatment after three female members claimed discrimination, with women's pensions increasing at a slower rate than those of men in the schemes.
The case affects around 230,000 members of the bank's pension schemes, but union BTU has said it could have implications for as many as 7.8 million people in thousands of other schemes across the country, with the cost of equalising all affected pensions put at up to 20 billion pounds.
"These issues have created uncertainties in the occupational pensions industry in this country for many years," Morgan said in his written ruling, seen by Reuters on Friday.
The judge stipulated a number of methods Lloyds could use to achieve equal treatment for men and women, which could require the bank to pay between 100 million pounds and 150 million pounds.
Union BTU had previously said the case could cost the bank up to 500 million pounds.
Britain's Treasury and Department for Work and Pensions were listed as "interested parties" in the case because of its consequences for the wider public sector.
"It is time now for trustees to roll up their sleeves and start to assess the implications and possible remedial actions," said Chantal Thompson, pensions partner at law firm Baker McKenzie, adding the implications would be far reaching.
The case relates to employees that had their secondary state pension payments – supplementary to their basic state pension – paid by their employer rather than the government under an arrangement known as "contracting out".
Both the employee and the employer benefited from lower tax contributions, while the employer would guarantee to pay a minimum amount broadly equivalent to what the employee would have received from the government.
But under the arrangements, the calculation employers were required to use to determine pension benefits created inequalities. While in some cases men received a smaller amount, in most instances it was women who were negatively affected.
A Lloyds spokeswoman said in a statement it was working through the details in order to implement the court's decision.
"The hearing focused on what is a complex and longstanding industry-wide issue. The group welcomes the decision made by the court and the clarity it provides."
($1 = 0.7814 pounds)
(Reporting by Emma Rumney. Editing by Jane Merriman)