Global wine output rebounded in 2018 - OIV
Comments
By Reuters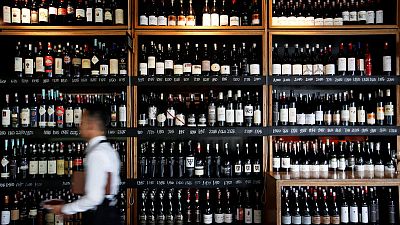 -
PARIS (Reuters) – Global wine production rebounded to a five-year high in 2018 from a historic low last year, the International Organisation of Vine and Wine (OIV) said on Friday.
Output rose 12.4 percent to 282 million hectolitres – one of the largest volumes of the century – from 251 mhl in 2017, when bad weather in Europe weighed on production.
This year's European output, excluding juice and musts, rose 19 percent to an estimated 168 mhl. Production rose 14 percent to 48.5 mhl in Italy and 27 percent to 46.45 mhl in France, respectively the top- and second-ranked global producers.
Production by the United States rose 2 percent to 23.9 mhl in 2018, a third consecutive bumper year that confirmed its No.4 position in the global ranking, OIV said.
A hectolitre amounts to 100 litres, or the equivalent of 133 standard wine bottles.
(Reporting by Sybille de La Hamaide; Editing by Laurence Frost)