Carney says BoE preparing banks for "cliff-edge" Brexit, however unlikely
Comments
By Reuters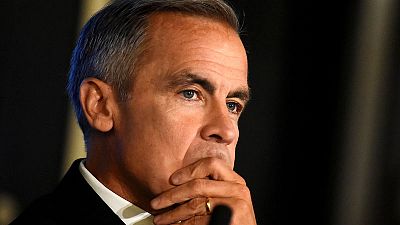 -
NEWYORK (Reuters) – The Bank of England is preparing Britain's financial system for the consequences of a "disorderly, cliff-edge" Brexit, however unlikely that may be, Governor Mark Carney said on Friday.
With little more than five months to go until Britain leaves the European Union, London and Brussels have yet to finalise the terms of their divorce, leaving open the possibility of a disruptive "no deal" Brexit.
A Reuters poll of economists published earlier this week put the odds of such an outcome in March next year at one-in-four. [nL8N1WV5D9]
"When it comes to Brexit, the Bank of England does not focus on the most likely outcome, but rather the possible consequences of a disorderly, cliff-edge exit from the EU, however unlikely that may be," Carney said in a speech delivered to the Economic Club of New York.
"In other words, we aren't hoping for the best, we're preparing for the worst in several ways," repeating a message he has often given to audiences in Britain.
Carney restated the BoE's view that regulators in the European Union had only made "limited progress" in addressing the risks around the continuity of financial contracts after Brexit, compared with "considerable progress" in Britain.
Ahead of a meeting of leaders from the Group of 20 club of nations in Argentina next month, Carney cautioned against any watering down of global financial regulation.
"We need to tailor not taper. It is critical that the process of evaluation and adjustment does not compromise overall system resilience," Carney said.
(Reporting by Jonathan Spicer, writing by Andy Bruce, editing by David Milliken)