UK pay data does not point to solid 3 percent wage growth - BoE's Cunliffe
Comments
By Reuters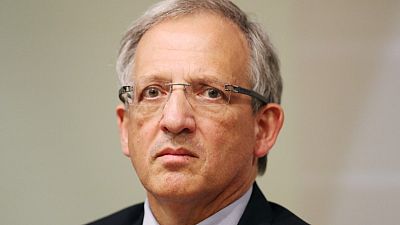 -
LONDON (Reuters) – The latest data on British pay growth does not yet show that wages are growing as strongly as the Bank of England predicted they would earlier this year, BoE Deputy Governor Jon Cunliffe said on Wednesday.
Cunliffe, who voted against the start of BoE rate rises in November but backed August's increase, said he stuck with his view that the central bank should react cautiously to signs of an improving economy.
"Pay growth has established itself in the 2.5-3 percent range. But the latest readings do not signal strongly that pay growth will make the next step to establish itself firmly in 3 percent territory in line with the May forecast," Cunliffe said in written evidence to a parliament committee.
(Reporting by David Milliken; editing by Stephen Addison)