China's premier says economy under increasing pressure amid external volatility
Comments
By Reuters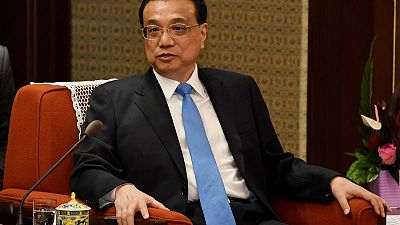 -
BEIJING (Reuters) – Premier Li Keqiang said the Chinese economy faced increasing downward pressure, and the government would take targeted measures to prevent large fluctuations in growth, state radio reported on Wednesday.
"With the international environment being complicated and volatile, downward pressure on China's economy has increased, but we are determined, and we are able, to cope with risks and challenges," Li said in a speech on a visit to the Netherlands on Tuesday.
Li said he expected China's economic growth to be "within reasonable range" in the third quarter, and expressed confidence in achieving growth targets this year.
(Reporting by Beijing Monitoring Desk and Lusha Zhang; Writing by Yawen Chen)