UK businesses want end to Brexit uncertainty - BoE's Ramsden
Comments
By Reuters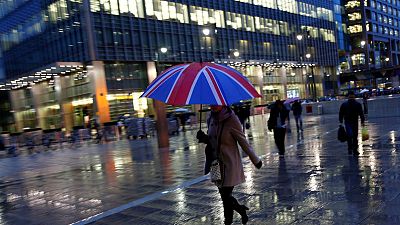 -
LONDON (Reuters) – British businesses want an end to the uncertainty over the terms of Britain's exit from the European Union, Bank of England Deputy Governor Dave Ramsden told the Northern Echo newspaper in an interview published on Friday.
Prime Minister Theresa May hopes to secure a Brexit transition deal within the next six weeks, and Ramsden said deadlines were nearing for business and the BoE's own contingency planning.
"We are coming up to some key milestones in the negotiations where planning is having to be increased. They have to plan for these very challenging outcomes if there was a cliff-edge Brexit," Ramsden said.
He spoke to the newspaper after visiting firms in northeast England including carmaker Nissan <7201.T>.
Last week Nissan, which operates Britain's largest car factory, said Britain leaving the EU without a deal would have "serious implications" for the country's manufacturing industry.
"The sense we pick up from Nissan is that people recognise there is a negotiation on Brexit that has to take place and has to be resolved, and all industries want to see a resolution to that. They want an end to the uncertainty," Ramsden said.
The BoE's stress test of British banks' financial resilience last year encompassed scenarios representing "a very bad Brexit", he told the newspaper.
But the BoE's central scenario, which assumes that Brexit goes smoothly, is for the economy to grow by about 1.75 percent a year and for the labour market to strengthen.
"Markets are expecting, that, in that world, we'll be putting up rates over the next two or three years. I think the current market expectation is two or three more rate increases over the next two or three years," Ramsden said.
The BoE last raised rates in August, and economists polled by Reuters do not expect another rate rise until after Britain leaves the EU on March 29 next year.
(Reporting by David Milliken; Editing by William Schomberg)